This email address is being protected from spambots. You need JavaScript enabled to view it.
The power modules GENUS are a family of sophisticated ultrasound generators (US) of low frequency [22 kHz - 60 kHz] controlled with microprocessor and designed for industrial applications.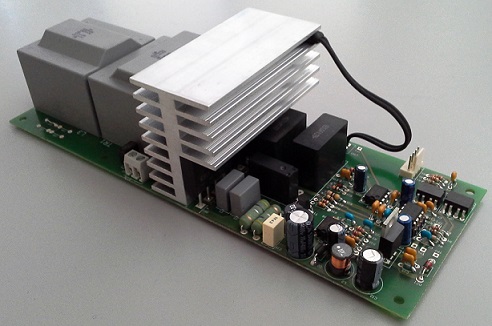 These generators drive, with high efficiency, any piezoelectric transducer or array of transducers operating within the specified band of frequencies and over a wide range of powers. The main applications include ultrasonic washing of objects, special machining, molds, surgical instruments and, in general, the cleaning of any artefact whose shape makes it difficult or impossible the clearing with traditional means.
The GENUS products family is also used in the industry for the non-destructive control of materials, and the treatment and homogenization of food and other elements. We are able to propose the generator suited for any US applications of low and middle power which need to drive piezoelectric transducers operating within the specified band of frequencies.
The innovative feature of GENUS line is the efficiency of the automatism that optimize the driving of the transducer: reliability, operating precision and flexibility of use in the complete programmability of its functions.
Our sophisticated control algorithm represents the "intelligence" of the device: the user always has the certainty to operate safely and efficiently even when the operating conditions are critical and transducers are stressed for load, temperature and aging.
We have developed, for internal use, the measurement system GENUS_Spectrum to study, characterize and optimize the response of any piezoelectric transducer (or array of transducers) working within the frequency band from 22 to 60 kHz, optimizing GENUS modules parameters so as to ensure the best driving.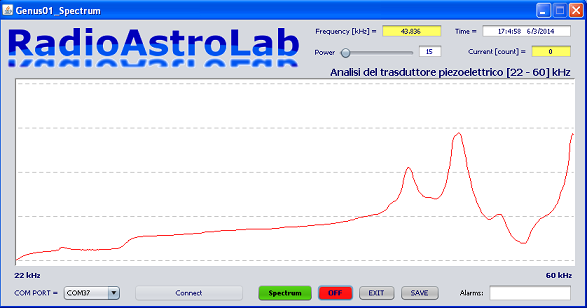 Measurement system GENUS_Spectrum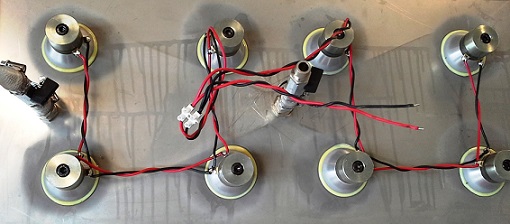 Tipical array of piezoelectric transducers used in ultrasound washing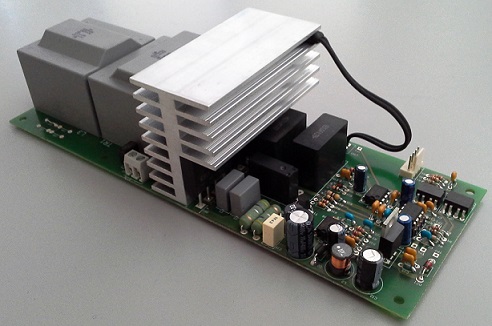 U.S. generator module GENUS RAL151: suitable for washing and ultrasonic cleaning applications characterized by medium and high power where arrays of transducers are used. The board also implements a thermal protection for the generator circuit with safety shutdown via relay. The control takes place through a serial communication channel opto-isolated from the power circuit. The U.S. output is floating.