Possible applications of our ultrasound generators
Our ultrasonic generators are designed to control a wide range of transducers operating in the 22-60 kHz band. They make use of an innovative microprocessor technology characterized by an efficient automation that optimizes the transducer driving: reliability, operational precision and flexibility of use in the complete programmability of its functions are the strengths of our control boards.
With our products we address to the manufacturers of ultrasonic cleaning and washing systems, in the various areas where this type of treatment is required.
Do you want to know more about piezo electric transducers?
An example of application of our RAL151 generator: we set up a demo that illustrates the technology of an ultrasonic washing system. You can see our generator, the PF100 programmer (in the version with/without box) for frequency and power selection, and the ultrasonic bath.
Ultrasound generator for industrial washing GENUS RAL151
The main applications of the RAL151 generator include ultrasonic cleaning of objects, machining details, molds, surgical instruments and, in general, the cleaning of any article whose shape makes it difficult or impossible the cleaning with traditional means. Depending on your needs, we can provide the RAL151 in three different combinations: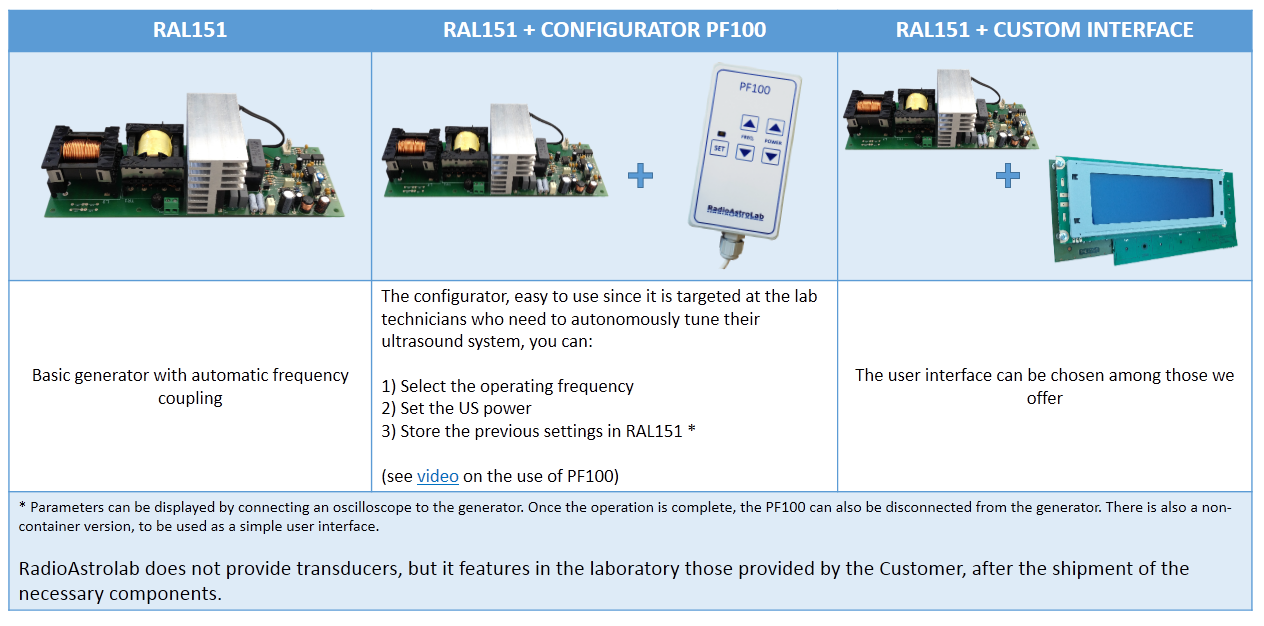 Technical features