WITH ARIES YOU CAN CONTROL ALL THE RAL10 RECEIVERS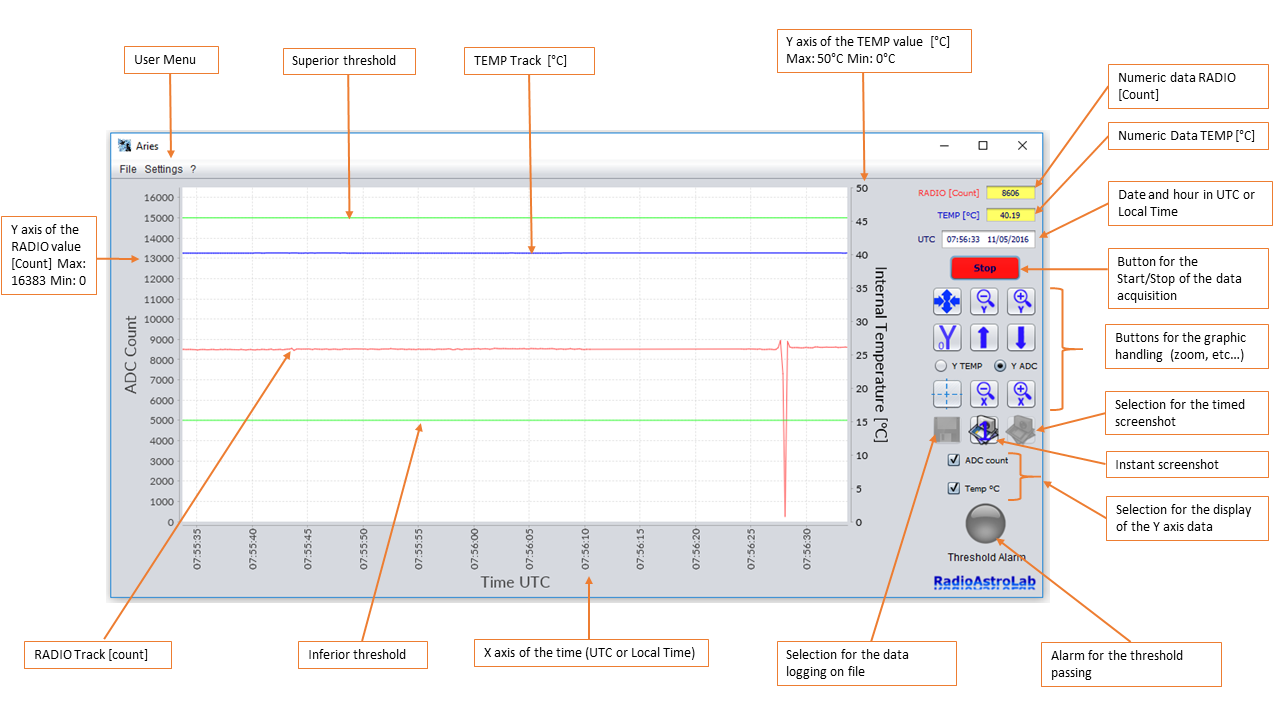 We have developed Aries, an advanced and easy to use software, to manage all the receivers of the RAL10 series.
Designed to make the most of the "robustness" and flexibility in the serial communication typical of our tools, the software controls all operating parameters of the specific model used. As a graphic recorder, Aries shows the trend of the measurements over time and stores the acquired information in different ways and formats.
With Aries you can easily set the parameters of a single receiver, or manage different and simultaneous measurement sessions with multiple devices (even of the same type) connected to a single PC: the communication protocol implemented in our tools, coupled to Aries interface, enables a very reliable communication management, perfect even in applications involving continuous measurements for a long time and in remote locations not controlled by operatives.
Designed as a data acquisition system for amateur radio astronomy stations, Aries includes everything you need to manage and display the measurement sessions, with many opportunities for the setting of graphic scales and the programming of operating parameters. The automatic recording of data and the ability to set appropriate alarm thresholds to the occurrence of events in the measured signal, make the kit RAL10 + Aries very versatile and practical, used with success in many areas.
Aries can be used with no limits in license and/or number of installations: highlightings on possible malfunctioning and advices for the optimization of the application will be appreciated. The program will always be provided for free with our instruments: in any case, we always guarantee the support of the application, along with the improvements that simplify and optimize the performances.