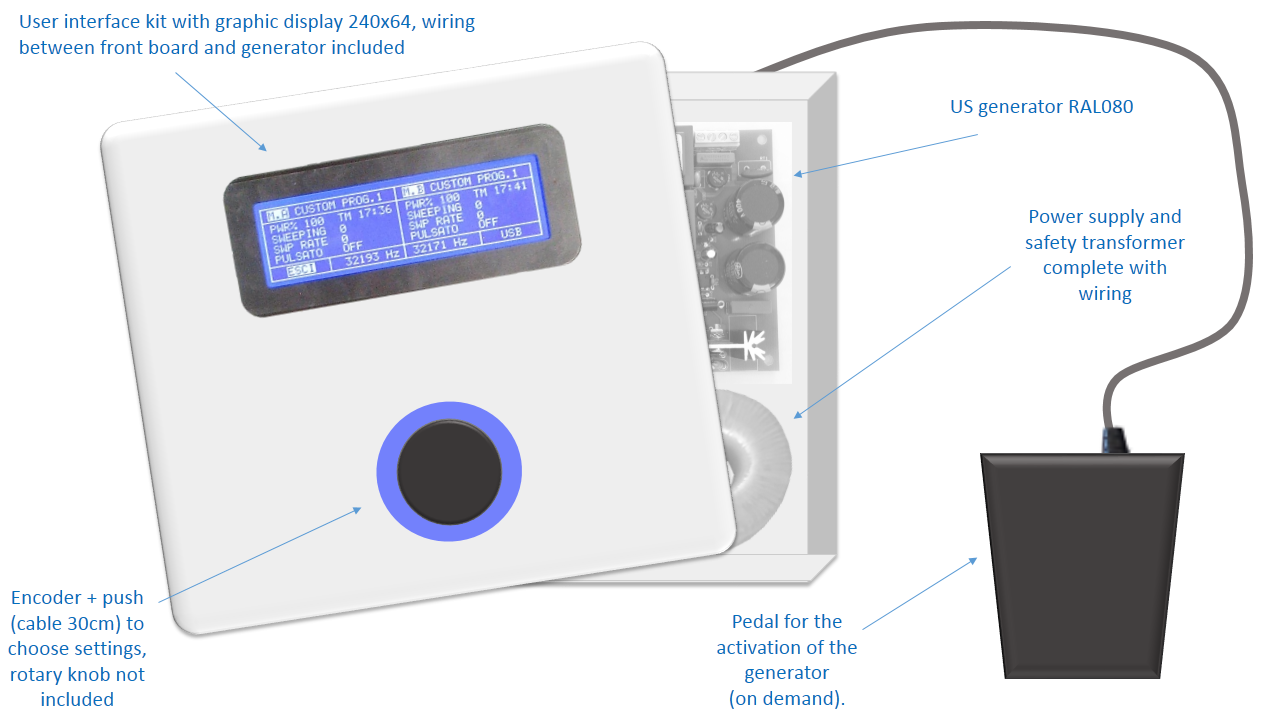 GENUSmed kit for medical applications (box and hand pieces not provided)
GENUSmed RAL080 is the complete kit for the control of applications such as medical cavitation at low frequency (22-60 kHz). It is already inclusive of all components: the manufacturers, to whom it is addressed, will provide to complete the final product with their own box and hand pieces (max 2), otherwise they can send us these components for the final assembly and tests.
Test of our GENUSmed kit: the generator RAL080, the transformer, the display kit, the encoder + push and the pedal for the ON/OFF switching. The hand piece is not included.
Technical features